Count maximum points on same line
From a given set of input points find a maximum no of points on the same line.
Example:
Points are represented as a list of lists where the inner list is [x, y] representing a single point.
Input list:
[1,1]   ->  1st point
[3,3]   ->  2nd point
[-1,-1] ->  3rd point
[4, 4]  ->  4th point
[5, 6]  ->  5th point
[7,4]   ->  6th point

The graph plotted is like below,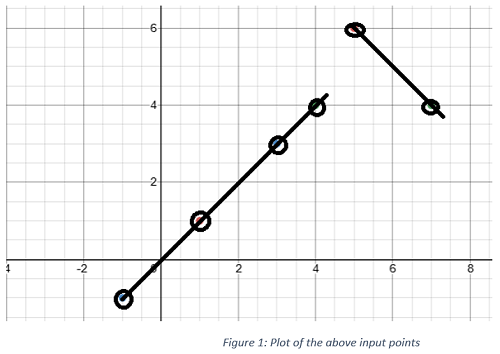 From the above input images, it's visible that max no of point in the same line is 4. As there is 4 point in one line and the other line there are 2 points. So maximum points on the same line are 4.
Edge cases:
The edges cases for the problem is:
In the inputs, there can be similar points which will be counted separately
---