Count total number of Palindromic Substrings
Given a string str, find total number of possible palindromic sub-sequences. A substring need to be consecutive such that for any xixj i<j must be valid in the parent string too. Like "incl" is a substring of "includehelp" while "iel" is not.
Input:
The first line of input contains an integer T, denoting the no of test cases then T test cases follow. Each test case contains a string str.
Output:
For each test case output will be an integer denoting the total count of palindromic substring which could be formed from the string str.
Constraints:
1 <= T <= 100
1 <= length of string str <= 300

Example:
Input:
test case:2

First test case:
Input string:
"aaaa"

Output:
Total count of palindromic substring is: 10

Second test case:
Input string:
"abaaba"

Output:
Total count of palindromic sub-sequence is: 11

Explanation:
Test case 1: Input: "aaaa"
The valid palindromic sub-sequences are shown below:
Marked cells are character taken in subsequence: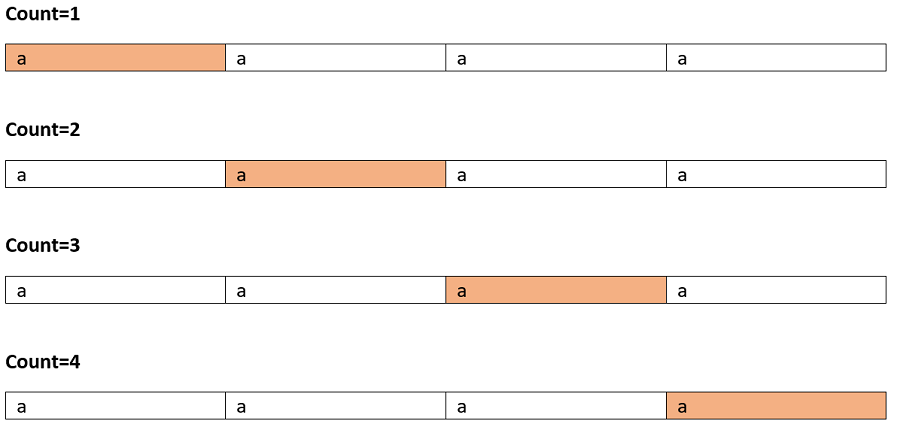 So on...
Total 10 palindromic substrings.
Actually in this case since all the character is same each and every substring is palindrome here.
For the second test case,
Few substrings can be,
"a"
"b"
"a"
"aba"

So on...

Total 11 such palindromic sub sequences
---