Longest Palindromic Substring
Given a string str, find the longest palindromic substring. A substring need to be consecutive such that for any xixj i<j must be valid in the parent string too. Like "incl" is a substring of "includehelp" while "iel" is not
Input:
The first line of input contains an integer T, denoting the no of test cases then T test cases follow. Each test case contains a tring str.
Output:
For each test case output will be a string which is the longest palindromic substring could be formed from the string str. There can be many valid answers, all are correct.
Constraints:
1 <= T <= 100
1 <= length of string str <= 300

Example:
Input:
test case:2

First test case:
Input string:
"aaaa"

Output:
Longest palindromic substring is: "aaaa"

Second test case:
Input string:
"abcaba"

Output:
Total count of palindromic sub-sequence is: "aba"

Explanation:
Test case 1: Input: "aaaa"
The valid palindromic substrings are shown below:
Marked cells are character taken in subsequence: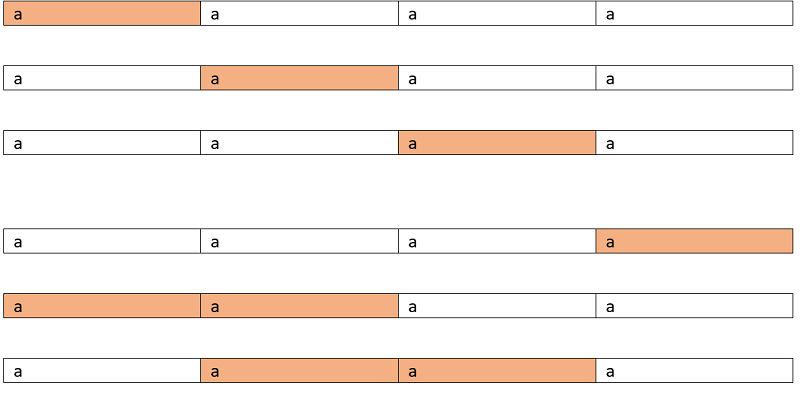 So the longest one is "aaaa"
For the second test case,
The substrings can be,
"a"
"b"
"c"
"aba"

So the longest one is "aba"
---